Take The Next Step
by becoming an influential leader, manager or presenter. Call us to discuss your training requirements.
(08) 9389 4407
Company Intro
Are you seeking a high quality program in leadership development or executive presentation skills for yourself or your team members?  We offer a range of leadership programs that can enhance the personal empowerment of your leaders and improve team performance.
Success in business requires passion, commitment and motivation.  Yet that isn't enough in our competitive world – confidence, good communication skills and leadership proficiency are required to win and retain clients and to lead a team to excellence and success.
That's where Elite Management Consultants come in.
Think of it as teamwork: bringing together your commitment to excellence and our focus and leadership development expertise.
Elite Management Consultants facilitate a range of leadership related development programs for business professionals of all levels.
We understand that every business has a different path, yet common to all successful enterprises are quality communication, confident leaders, and a strong focus on outcomes and solutions.
What we do
Our three primary areas of service:
Leadership Development

Leadership Coaching

Executive Presentation Skills
Services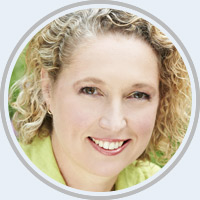 Leadership Development
Would you like to be a more effective leader, or equip your management personnel with the leadership skills and personal empowerment they need to lead effectively and enhance team performance?
Our leadership development programs are designed to develop or improve a range of skills, including; thinking, communicating, managing change, developing self and others.  All programs are customised for clients and built around the competency based certification of a Diploma of Management and a Certificate IV in frontline management.  Important leadership skills include:
Emotional intelligence
Change management
Motivation
Communication
Decision making
Understanding networks
Developing teams / Team alignment
Time management
Risk management
Stress management
Conflict management
Innovation and creativity
Negotiation skills
Planning and scheduling
Safety
Relationship development
Why choose us for leadership development?
The structure of our leadership program is designed to close the action gap that can occur after short intensive leadership courses.  Money spent on intensive programs is wasted if participants are unable to turn new knowledge into good, consistent leadership habits.  That takes time.
Our distributed education model includes five two day workshops over a six month period and participants are required to turn theory into action between the modules.  This ensures that participants can put theory into practice in the workplace environment, gain confidence, and continue to refine their leadership skills during the six month duration of the program.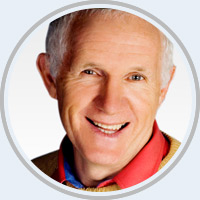 Leadership Coaching
Our leadership coaching programs are designed to empower individuals to perform at their best.
The benefits of one-on-one coaching can be significant for both the individual and the organisation.  It may:
Develop self awareness

Improve personal accountability
Identify solutions to specific work-related issues
Enhance specific skills
Correct or improve behaviour
Further develop leadership skills
Improve performance and productivity
Create motivation for further development
Create clarity in roles, goals and objectives
Develop confidence and a sense of personal empowerment
Why choose us for Leadership Coaching?
We tailor our coaching services to the needs of the individual and organisation.  In addition to the information you provide, we utilise the Emotional Capital Report 360 as an aid to identify unrecognised areas where further leadership and skill development may be required.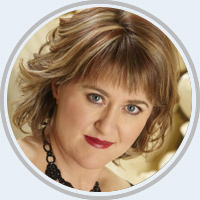 Executive Presentation Skills
Executive presentation skills are not limited to public speaking.  You need to stand out from the competition and influence the audience in favour of your objective – whether you are addressing a large conference audience, making an impromptu speech, or developing a presentation or written tender submission.
Our executive presentation skills program is tailored to equip participants with a range of communication skills, enabling them to make influential presentations. Our interactive program aims to train executives to:
Identify audience requirements
Capture and hold attention
Identify objectives
Tailor verbal and written presentations to objectives and audience
Make use of eye contact, posture and gesturing
Speak with confidence
Answer questions confidently and concisely
Use visual aids to enhance presentations
Understand different learning styles
We also offer voice training for those who may need additional assistance in that area.  Tailored assistance is also available to participants for whom English is a second language.
Why choose Elite for executive presentation training?
Whether you're aiming to become a professional speaker or achieve greater respect in the boardroom, our presentation skills programs are designed to equip you with the confidence and skills required to make highly influential presentations.
Our Expertise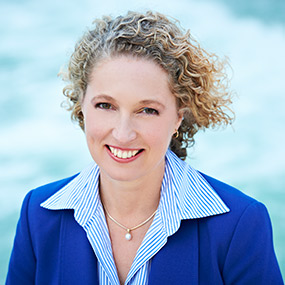 Elite Management Consultants offer expertise in leadership development, leadership coaching and executive presentation skills.
Since 2007, when Peta Main founded Elite Management Consultants, her primary focus has been developing strong lasting relationships with her clients ranging from the construction industry, oil and gas, professional services, health related services and the public sector, to deliver sustainable programs with long lasting impact in the workplace.
Her team bring to each project, passion and the keen sense of helping others to achieve their vision and goals. They believe that every person has the potential for great things. Whether it is developing or improving leadership skills to voice training or just listening to the client's needs. They all have one thing in common - Your Vision, our focus.